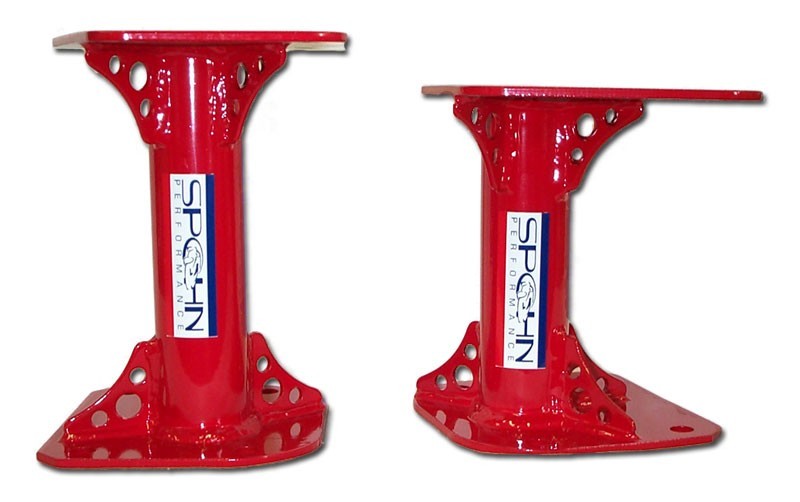 Spohn 98-02 LS1 Camaro/Firebird Tubular Motor Mounts
These solid motor mounts replace the stock rubber mounts for maximum performance. They control excessive engine movement and eliminate the need for torque straps and prevent linkage binding.

Lock that LS1 power into place with a set of tubular solid motor mounts. Besides the gains you'll achieve with keeping the horsepower locked into the saddle, you'll save some serious weight off the front end as well.

The stock LS1 motor mounts are located on top of solid cast iron pedestals, they weigh in at 18 pounds/pair. The Spohn tubular motor mounts weigh only 8.5 pounds/pair!

Should be used in conjunction with a polyurethane transmission mount (not a solid). Available powder coated bright red, or gloss black.